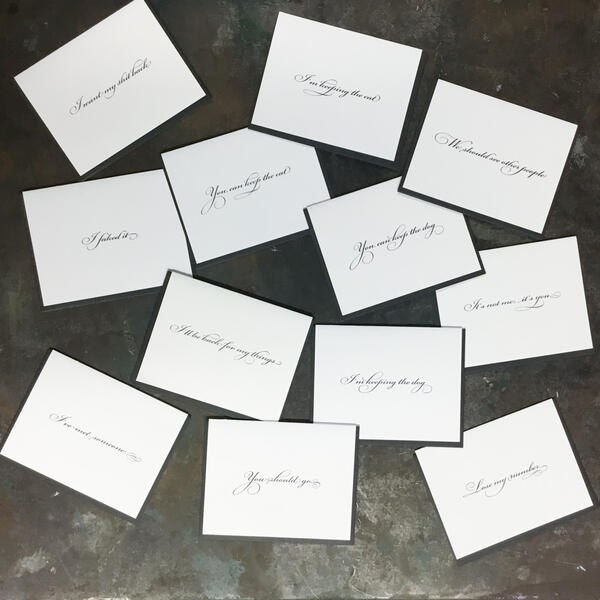 click for detail view
Break Up
Relationships end. Sometimes we don't want them to. Occasionally, we lose more than the comfort of a cuddle, but our cat too. Every once in a while, we just wish they'd leave that box of our shit by the door like they said they would. And every time, we need a friend to remind us we're loved by someone, it'll be ok; and it's never too late for drinks, laughs, and venting all the things you wish you could have said.
4.25x5.5 blank interior, envelope included.
$40 for a set of 12 or individual cards for $5.00.