Creating A Safe Space For Honest Conversations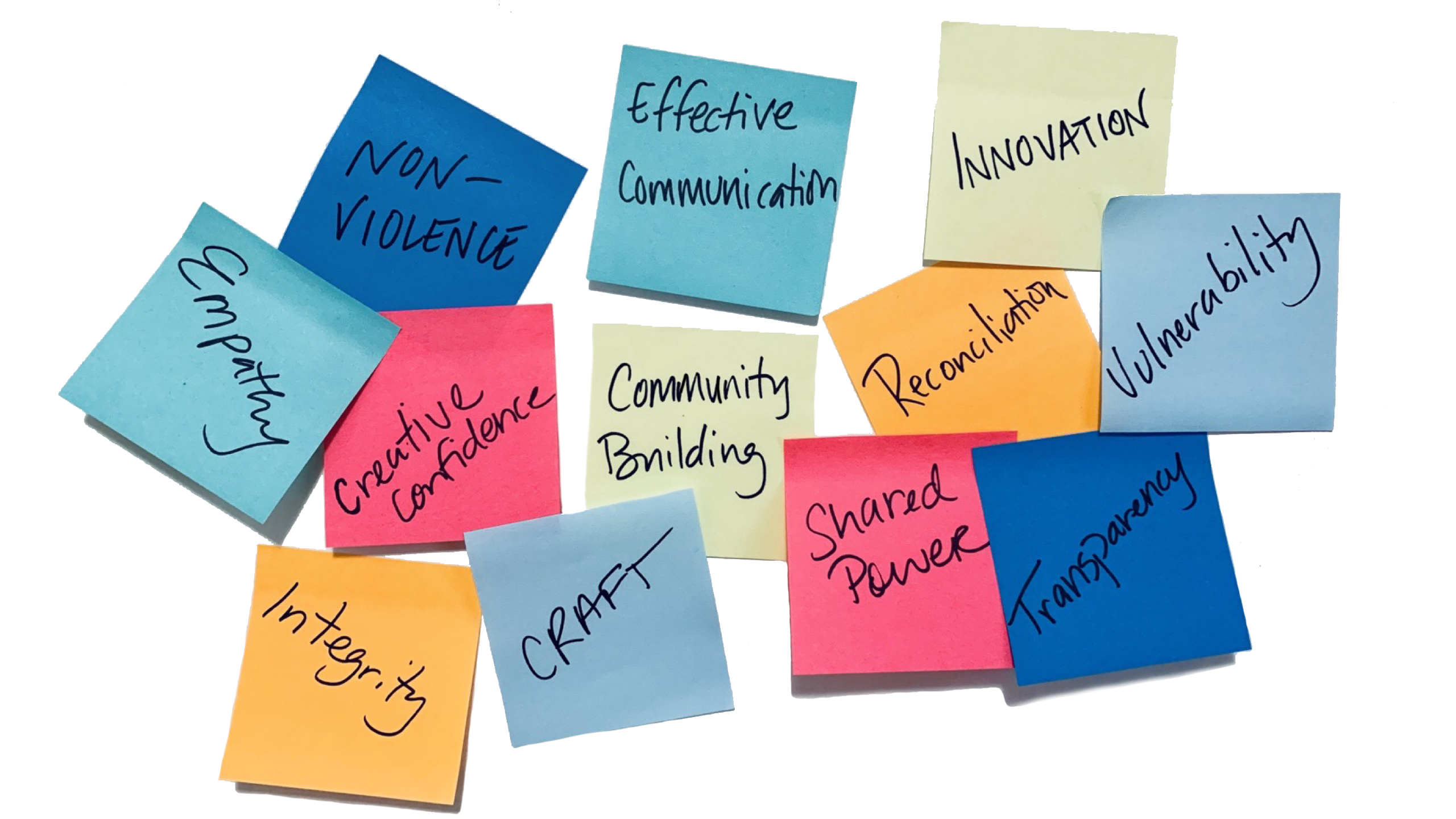 What We Do.
Lenspeace is a social impact studio specializing in effective communication and sustainable creativity. We believe in the power of design strategy, art, and storytelling processes to foster empathy for community building and social change. Our work engages the vulnerability required to have effective discussions about hard topics to nurture sustainable change.
Why We Do It.
We're empathetic to how hard it is to create meaningful work with a positive impact. We understand failed strategy or poor communication often results in unsustainable execution and unintended consequences that negatively impact our creative teams, society, and the environment. With all of the issues we face there's no time to waste in creating powerful work that changes minds and our world.
How We Do It.
We offer a flexible methodology to adapt to your creative needs through one-on-one consulting or utilizing facilitation sessions for any group wanting to guarantee diverse & inclusive decision-making throughout their creative process resulting in positive outcomes.
What Motivates Us.
We're driven by the complexity of solving complicated issues currently impacting our collective lives and the planet, and effectively communicating them to inspire the culture of social change. Our key themes are empathy, social and enviornmental justice, effective communication, breaking bias, intersectionality, design ethics, and art philanthropy.
What We Value.
Our hearts are our compass. Internally and externally everything we do is founded on principles of non-violence, compassion, and inclusive humanity. We employ a variety of methods to engage in cultural change. We love to work with non-profit & for-profit organizations, individuals or teams to get a shared vision for a viable future.
Services We Provide
Our Services:
Design Thinking Facilitation & Impact Strategy
Socially Sustainable Design
Graphic Design & Visual Identity
Custom Letterpress
Hand Lettering
Our Key Collaborators:
Board of Directors
Creative Teams
Non-Profit Leaders
Small Business Owners
Indie Creatives
Community Leaders
Visionaries & Misfits
Revolutionary Lovers