Creating A Safe Space For Honest Conversations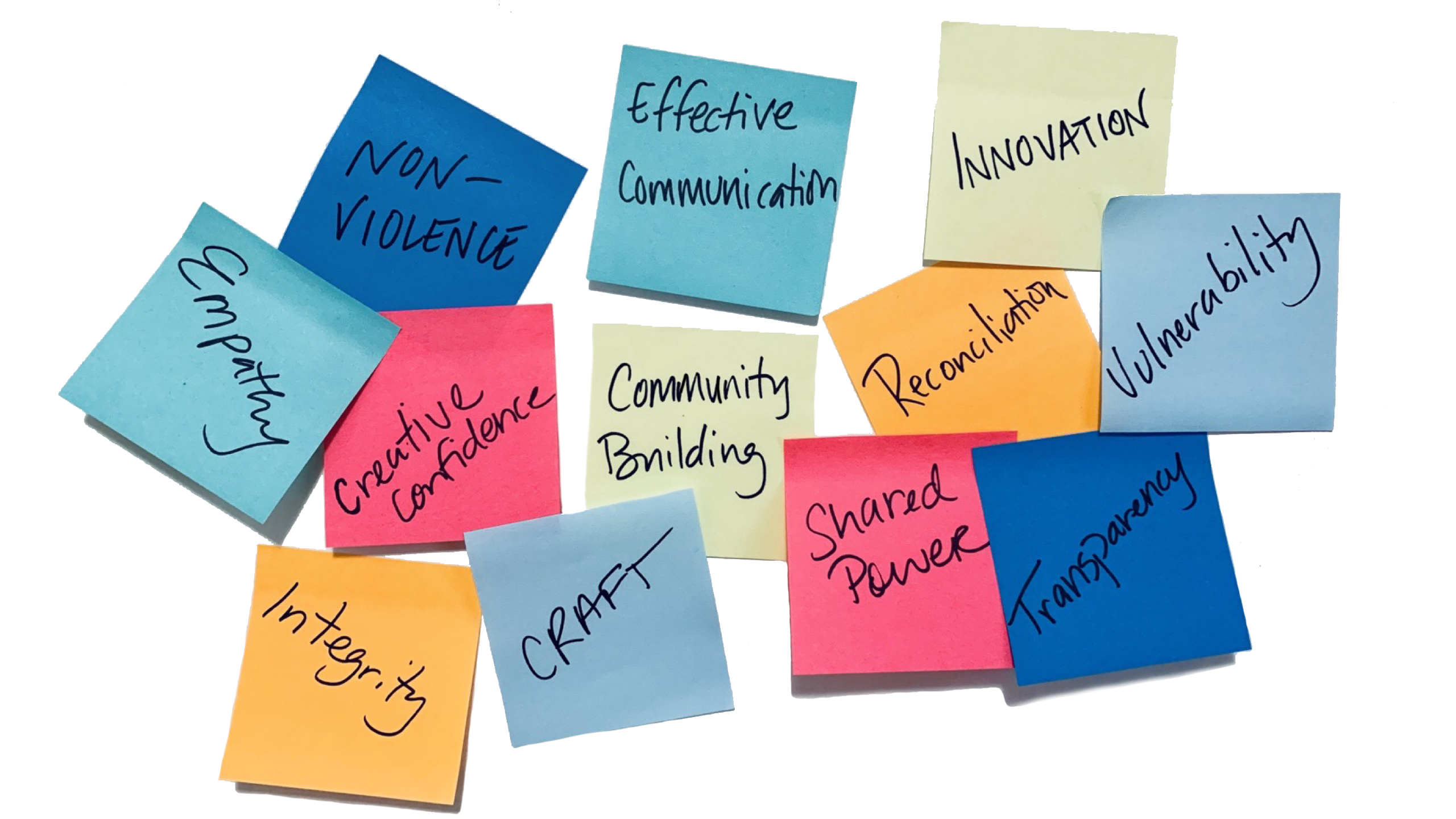 Hi Humans.
I am Lennie Gray Mowris, Magically Disgruntled Manifestor.
Thank you for your interest in Lenspeace. I create a safe space for honest conversations. My approach to social impact believes that a better world is created by empowered people, who are willing to face the hard truth of ourselves and our circumstances to motivate for collective change. I understand the emotional and pragmatic complexity of personal or systemic change, and seek to be a calming hand to hold while we work together to find solutions that benefit everyone involved and our planet.
I never assume to have all the answers when we start a session, but I'm confident that through the process we can find inspired solutions to even the most complicated problems together. I come to every project with a spirit of curiosity and shared growth.
I Design.
My design practice is rooted in principles of identity design & brand development, communication strategy, sustainability, social responsibility, and transition design. I design brand identities, strategic communications, and creative processes that result in socially & environmentally responsible outcomes.
I Facilitate.
My facilitation work is centered on the understanding that we are all unique perspectives falling on a spectrum of identity and experience. I engage challenging discussions around emotionally-charged issues for creative leaders, community doers, and individual creators. My practice utilizes innovative processes that avoid negative results or team dynamics. Each session is designed to create powerful outcomes with socially responsible impacts.
I Connect
I help organizations and individuals connect with their core values, so they bring authenticity and accountability to their policies, practices, and surrounding culture, while doing social change through their existing work.
I Care.
I believe that we can co-create a better world for each other without compromising the planet, but I also understand that change can be overwhelming. I understand a failed strategy, socialized bias, and ineffective communication can result in unsustainable execution and unintended consequences that negatively impact our creativity, team dynamics, society, and the environment. With all the issues we face, there's no time to waste in finding alignment to share power in designing work that changes minds, hearts, and our world.
My Services:
Design Thinking Facilitation
Empathy Facilitation
Social Impact Strategy
Brand Assessment & Alignment
Socially Responsible Brand & Identity
People & Organizations I Serve:
Board of Directors
Creative Teams
Non-Profit Leaders
Small Business Owners
Indie Creatives
Community Leaders
Visionaries & Misfits
Revolutionary Lovers
Industries of Impact I Know Well
I have had the privilege to work with some of the best creative talent working today within a range of creative profesisons and levels of engagement from community to corporate.
NPO leadership
film & tv
music & performance art
graphic design
small business development
health and wellness
urban sustainability
Session Lenses
I offer sessions based on a three core lenses to focus attention in specific kinds of strategic development. For more information visit their individual session pages.
Lunch N Learn—90 min online session
1/2 Day Workshop—3 Hrs—Live/Online
Full Day Workshop—8hrs—Live
2-Day Bootcamp—16hrs—Live
Week Long Team Training 40 hrs—Live
On-going Consultation—Live/Online
Session Support
With each session (in-person or online) we will provide your group with the following: personalized facilitation for your group, a session summary, worksheets and support materials for on-going development, one 30-minute follow-up video call.
Session Costs
I create custom experiences with custom prices. Let's set up a date to get to know each other better.
Private Consulting
I offer one-on-one or small group consultations for anyone wanting strategic guidance on their project. Consulting fees begin at $100/hr, and can be tailored to fit your needs from there. If all you need is an hour, it's $100. If you want six-months or a year of private coaching for your personal, professional, or community impact, let's discuss the details and find a plan we can agree to.